Two decades on the market is a beautiful result. And it all started with…. the agricultural industry?
Yes, we celebrated our 20th anniversary exactly on April the 1st, 2021, the date is significant, but this its not a joke, we are serious about the business. At the beginning, BOTT dealt with technical and business consulting. It quickly turned out that customers are reluctant to pay for "2 sheets of paper", despite the fact that they contain ideas and ready-made schemes for the development of their company. The agricultural industry turned out to be the most reliable, it even paid for ideas. One of the clients suggested building a sales department, including obtaining approvals and research, in order to be able to distribute the products. For the first few years of the company's operation, we were also a Polish distributor of nozzles for sprayers of the French brand. Thanks to this activity, we got to know the needs of individual customers from the measuring cup industry, and they needed measuring cups, measuring spoons, shovels, raingauges and buckets to be able to measure plant protection products, fodders and many more. Observation of the market needs and talks with exhibitors at the fairs gave rise to the idea of ​​measuring vessels. A Polish measuring cup without a print cost 1 PLN, and a ready-made branded German product – 30 PLN. We figured there was a lot of space between these numbers and started manufacturing our own measuring cups with logo.
At that time, we were already developing a machine park for printing on wristbands and seals. So we got the idea, why not to print on vessels? And thus combine their usefulness with the advertising function. Thus, we aimed at a completely different industry, which is the advertising industry.
The beginnings in this segment resulted in the creation of such products as measuring cups with logo, rain gauges with logo, branded buckets and then the department of practical advertising products?
At the beginning, when the measuring products department was just starting out, we often exhibited at advertising fairs, mainly showing our event wristbands and tokens. The measuring cups were somewhere on the side, a lot of customers did not yet understand the legitimacy of these products in advertising. It took a lot of time and effort to teach customers about our products. After some time it turned out that many large companies need this type of product as a practical advertising medium for their end-customer, such products are our Measuring Cups: Smart 2000ml, Mug 500ml, Event cups 400ml and Measuringspoons. This type of branded containers is needed by every company whose products can be dosed, not only agriculture, but also pharmacy, food industry, zoological, construction industry and many others. We have been many times really surprised what our products can be used for. For example, we once had a customer from Finland who ordered buckets with logo for a local brewery to chill beers with ice in a sauna. Over time, we have developed a machine park and we print really great quality overprints "in the round".
You now have three main segments: branded measuring vessels, event wristbands and seals. Who is your customer?
Yes, we have three segments in the company: seals, wristbands / tokens and the department of practical measuring cups with an advertising function – this is currently the most dynamic department. The seal department is a separate story and has nothing to do with the advertising industry. However, when it comes to event wristbands, tokens and measuring products, our main recivers are advertising agencies. We put a lot of effort into exhibiting at trade fairs in Poland and Europe, and investing in many other marketing activities to start cooperation with agencies that understood our products and began to promote them. I think that our clients appreciated us also for the fact that they can always count on us, we are flexible towards their needs and fully available when there are any turbulences. We always bring matters to the end, and at the same time we focus on partnership relations with our clients. You can always get along with us.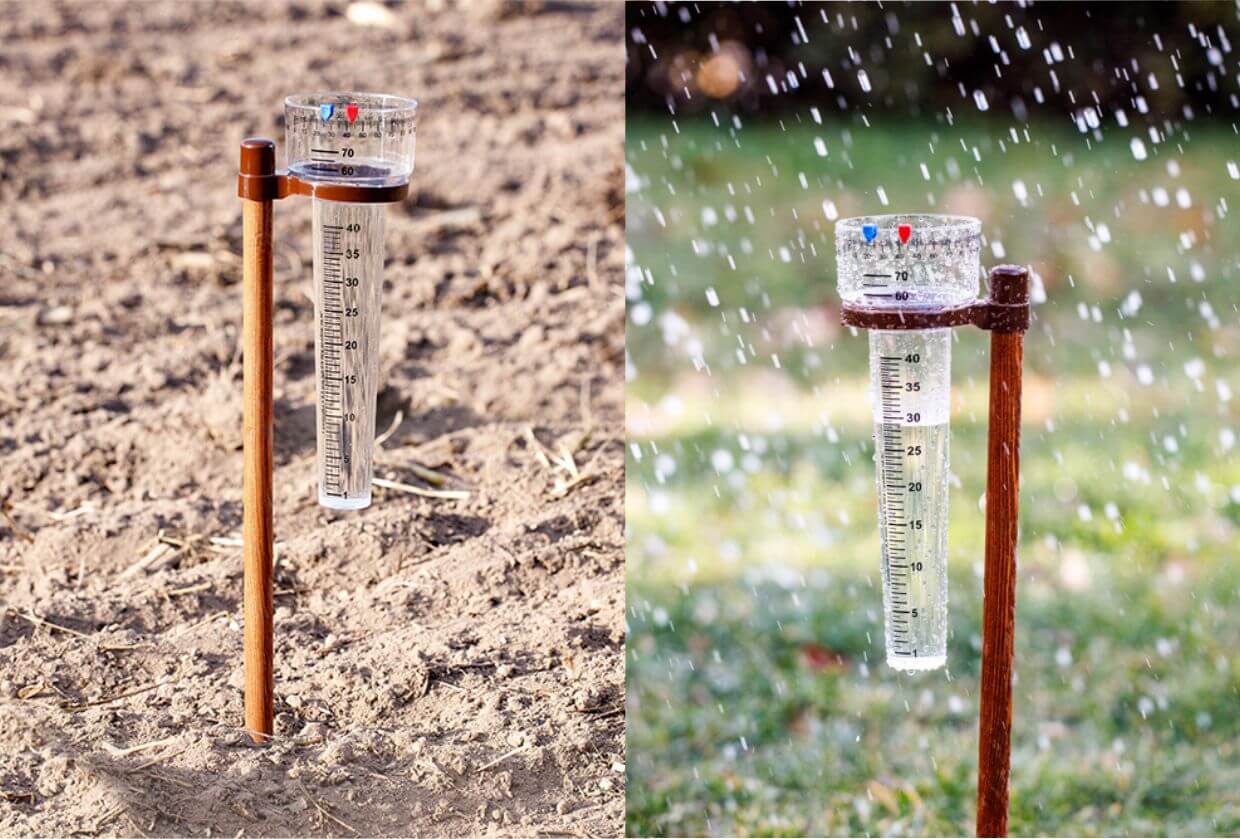 Interestingly, most of your practical advertising products are your production based on your ideas. How are such products created, what is the path from the idea to the implementation of a given advertising gadget?
 Many of our products are based on what our customers say to us. We also often meet in the company and discuss on an ongoing basis. We are guided by the spirit of the Japanese philosophy of KAIZEN, it is based on a constant search and application of even the smallest improvements in all areas of activity. When it comes to patents, in fact, I am their author, and as I mentioned, they are created based on what customers and employees say.
For example, at one of the advertising industry trade fairs, a client from Belarus became interested in a rain gauge, which he found in our folder. It was just a photo of the product, which is the background for our measuring cups. It ended up with a big order to Russia and the production of our own rain–gauge. Then the situation gained momentum, the success of the pluviometer was an impulse to come up with something else. And so we created a rain gauge adder, which was patented and well received. We like such moments, then we know that our determination makes sense and pushes us to new ideas.
Which of your products do you have patents for?
We have several patents: for a rain gauge adder, a storm gauge scale for the rain gauge unique box, for the branded measuring vessel Gustav 5000 ml and its detachable handle for transport, a similar patent is for the Mega+ 2 kg shovel which is great for feeding animals. There is also a patent for the Nozzle+ cleaning brush and a yellow vessel Trap with a box.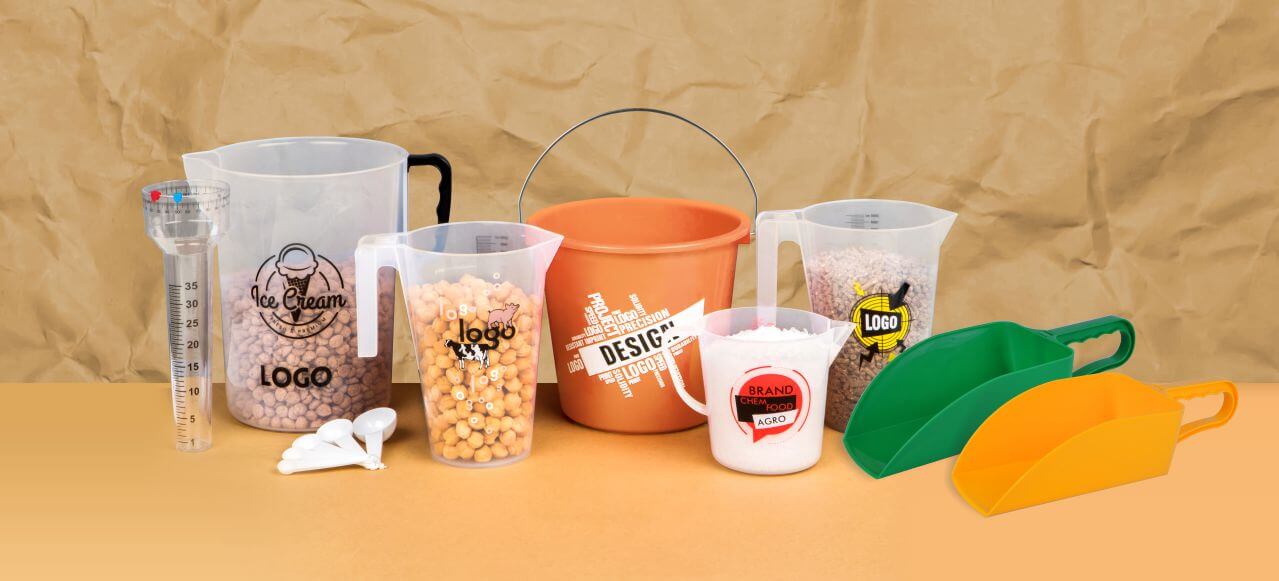 You are not slowing down, at the beginning of 2020 the company have moved out of the rented premises to the newly built company headquarters in Leszno?
Due to the company's development, the construction of a new office with an area of 1500 m2 was a necessity already in 2019. Everyone advised against, said to wait. However, persistence, consistency and employees' dreams of a new, clean, comfortable seat pushed us to our goal. A month before the COVID-19 pandemic, it was successfully carried out. Luck helped us too. The contractor wanted to build a hall with us, but the negotiations stalled. The next day, when we was setting the final price, I joked that "I had such a dream" and gave them the amount we could afford. And we did it. I think we were very lucky to make it before the pandemic, today the construction costs would be much higher.
How are you operating now?
The pandemic came suddenly, it was a market crash that everyone felt more or less. Even industries that were doing well, such as agriculture, froze money for a while, because they did not know what will happen next, what the future awaits us. Fortunately, we survived, thanks to the agricultural industry, the industry of dietary supplements and the hobby which was the development of gardening during the pandemic. Thanks to the pandemic, other segments have also developed, for which we are now creating new products, such as the Measuring-spoons  and their NANO serie, these measures will be aimed mainly at the nutrition of small domestic animals.
What to wish for you for the next 20 years?
What can you wish for us? Further good ideas for new products so that the spirit of KAIZEN never leaves us. Employees come first. With a good, strong team, you can do the impossible and solve customer problems more easily. In the company, we take care of ourselves and often say "we will not leave the wounded", some add "but we do not take prisoners", therefore mutual trust is so important.
Interviewed by Katarzyna Lipska-Konieczko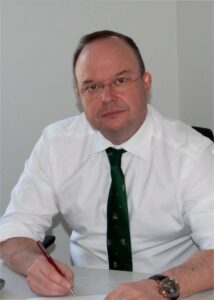 Jan Bott, a graduate of the Wrocław University of Technology, has been running the BOTT company for 20 years. Earlier in the state-owned company FAEL, the SUMITOMO concern and the private company ASTROMAL. Colleagues said that an engineer should try his own business, and it seems he succeeded. I like interesting challenges. In 2012, my friends persuaded me to go on a bicycle tour in Croatia. Without any special preparation, they "dragged me" several hundred kilometers along mountainous routes. The love for the bicycle has remained, though perhaps not so extreme. It was the same with the mountains. I like it with a good team. On the way there were ferratas from the so-called "Exhibition" and the ascent to the glacier over 4000 m. Every year I try to make an interesting route.